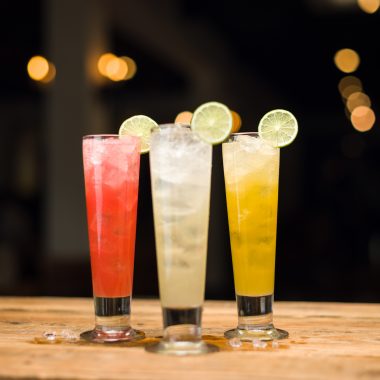 RUM RITAS
SelvaRey White Rum, lime juice, agave nectar, topped with soda water. Add Mango or Strawberry flavor for additional cost.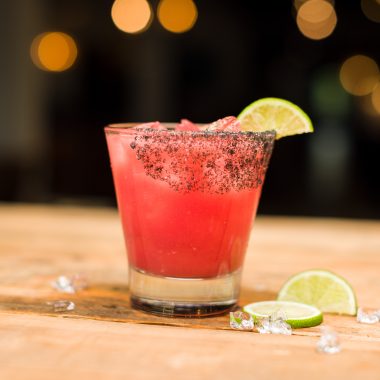 WATERMELON MARGARITA
Lunazul Reposado, lime juice, agave nectar and watermelon purée.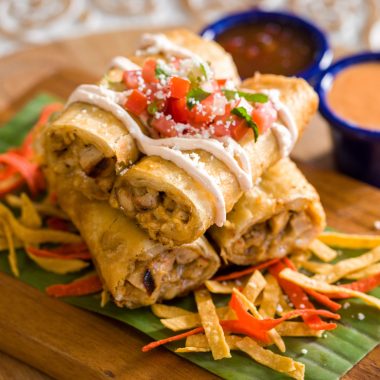 CRISPY FLAUTAS
Crispy flour tortillas filled with grilled chicken and jack cheese, topped with cotija cheese, crema fresca, pico de gallo and served with jalapeño jelly and red pepper dip.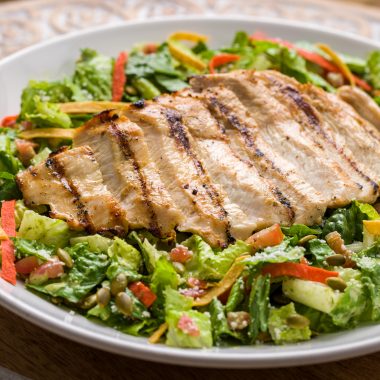 GRILLED CHICKEN MEXICAN CAESAR
Romaine lettuce, cotija cheese, tomatoes, roasted pepitas and crisp tortilla strips tossed in our Cilantro-Pepita Dressing™.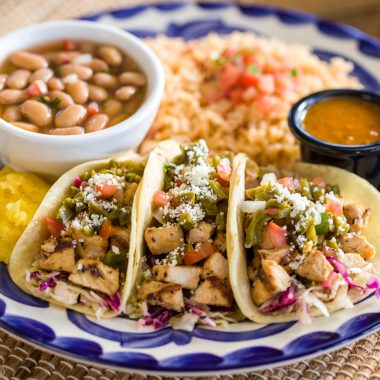 STREET TACO TRIO
Three chicken or carnitas street tacos served with frijoles de la olla and rice. Add sirloin steak for an additional cost.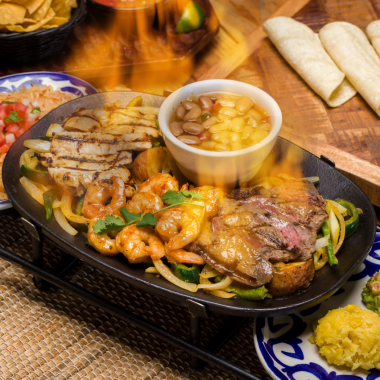 IGNITED FAJITAS SUPREMAS
Our premium fajitas with ancho-chile marinated sirloin steak, chicken breast and sautéed shrimp, sizzling together and flamed right at your table. Served with rice, frijoles de la olla, guacamole, sweet corn cake & choice of tortillas.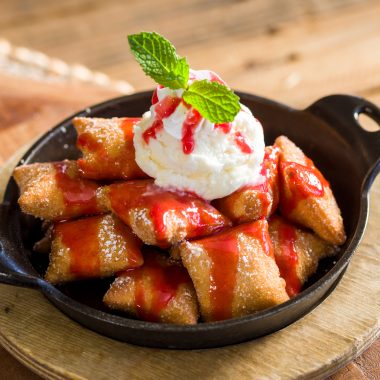 STRAWBERRY SOPAPILLAS
Mexican pastry drizzled with strawberry sauce and topped with vanilla ice cream and cinnamon whipped cream.