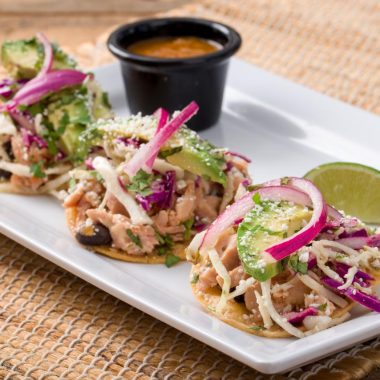 Mini Chicken Tostadas
Three mini-crispy tostadas topped with black beans, chicken, pickled onions, avocado slices, and cotija cheese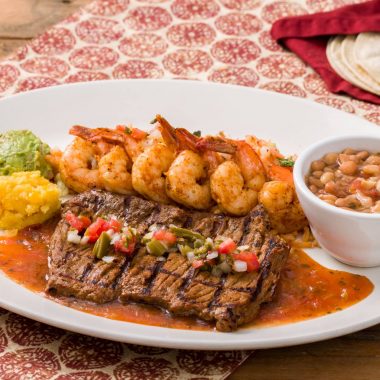 Carne Asada & Shrimp
Grilled steak topped with nopalito salsa and sautéed shrimp. Served with frijoles de la olla, rice, fresh guacamole and warm tortillas.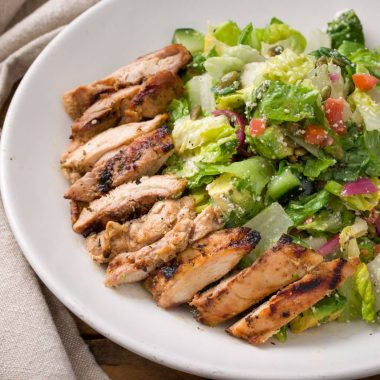 Mexican Chopped Salad
Romaine lettuce, avocado, cucumbers, tomatoes, pickled red onions, cilantro, roasted pepitas & cotija cheese tossed in our house-made red-wine vinaigrette. Topped with grilled chicken. Add Grilled Shrimp for an additional charge.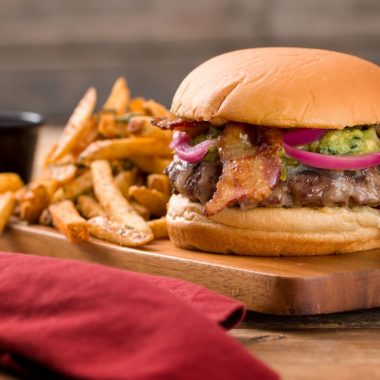 Bacon Burger
Seasoned beef patty with bacon, pasilla chiles, guacamole, jack cheese, pickled red onions, chipotle aioli and bbq sauce. Served with papas calientes and red pepper dip.
Patrón Skinny Margarita
Patrón Reposado, fresh lime juice and agave nectar, hand-shaken and served tableside.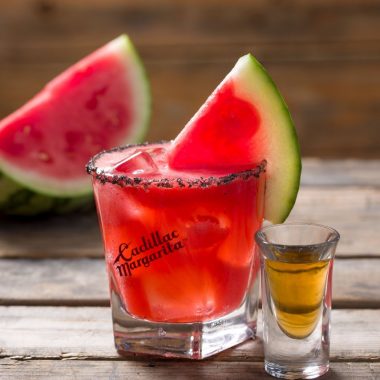 Watermelon Cadillac Margarita
Lunazul Reposado, fresh watermelon purée, triple sec, sweet & sour and Cointreau Noir.