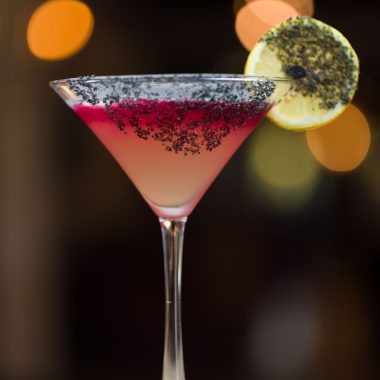 SUNSET MARGARITA
El Jimador Silver, lime juice, agave nectar, topped with Line 39 Cabernet served tableside.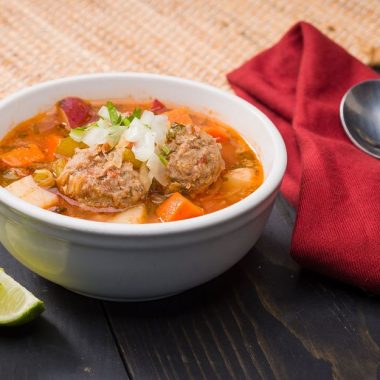 ALBÓNDIGAS SOUP
Our original recipe made fresh throughout the day! Meatballs, potatoes, fresh vegetables and onion-cilantro mix.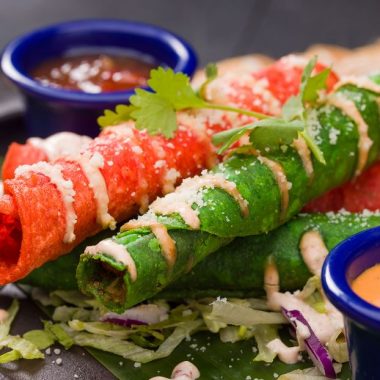 POTATO CHORIZO TAQUITOS
Crispy corn tortillas filled with potatoes and chorizo, topped with cotija cheese, and chipotle crema fresca. Served with jalapeño jelly & red pepper dip.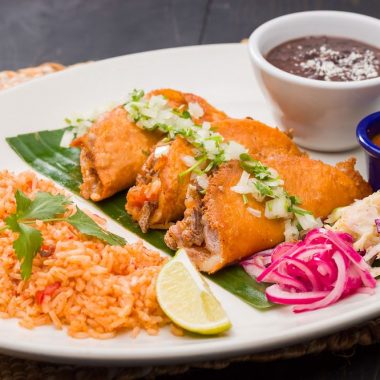 BEEF BIRRIA TACOS
Three handmade guajillo tortillas, grilled with a layer of melted jack cheese. Filled with beef birria & topped with onion-cilantro mix. Served with black beans, rice, marinated red onions, and consommé.
TABLESIDE FAJITA SALAD
Grilled chicken, steak or shrimp, romaine lettuce, cotija cheese, avocado, roasted pepitas, pico de gallo and crisp tortilla strips. Tossed together right at your table with our house-made serrano-grape vinaigrette.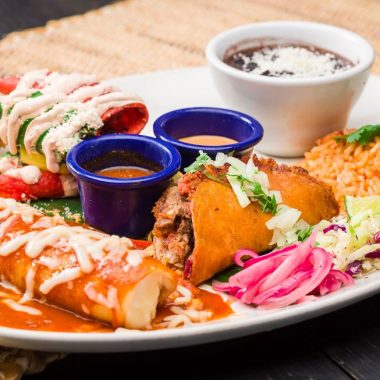 CHEF'S COMBO
Featuring a Beef Birria Taco, Cheese Enchilada, two Potato Chorizo Taquitos, served with black beans, rice, consommé & red pepper dip.
PUMPKIN BREAD PUDDING
House-made pumpkin bread pudding served warm and drizzled with caramel sauce, topped with vanilla ice cream, cinnamon, sugar, and cinnamon whipped cream.