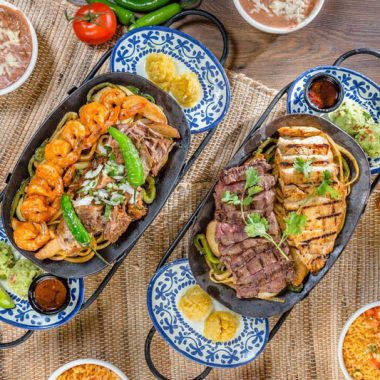 FAMILY STYLE FAJITAS
Serves up to 4! Sirloin Steak, Large Shrimp, Chicken and Carnitas Fajitas served with rice, refried beans, guacamole, sweet corn cake and choice of tortillas. Sides are endless, just ask for more!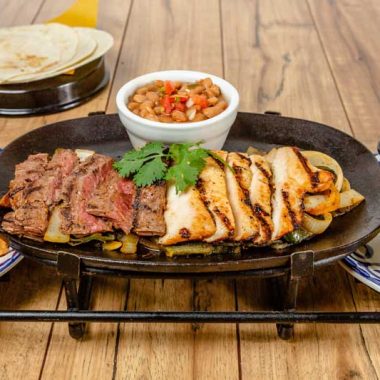 FAJITAS DUO
Select two of your favorites! Grilled chicken breast, sirloin steak or sautéed shrimp.
VEGGIE FAJITAS
Fresh vegetables, rosemary and mint leaves with a grilled chile relleno.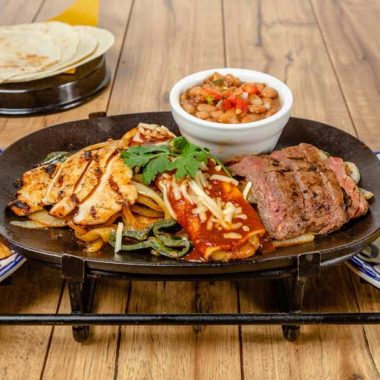 FAJITAS COMBO
Grilled chicken breast fajitas, sirloin steak fajitas and a cheese enchilada.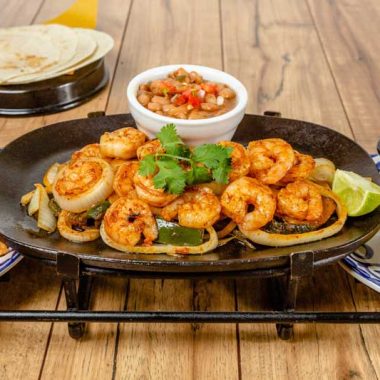 SHRIMP FAJITAS
Tender shrimp sautéed in jalapeño-garlic butter and guajillo chile sauce.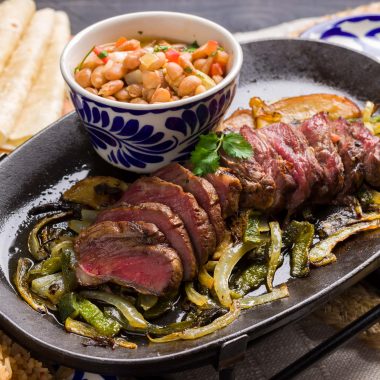 Sirloin Steak Fajitas
Ancho-chile marinated sirloin steak.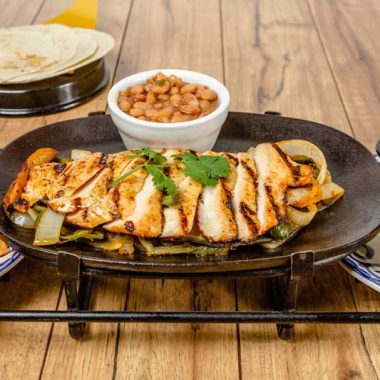 GRILLED CHICKEN FAJITAS
Citrus-chipotle marinated chicken.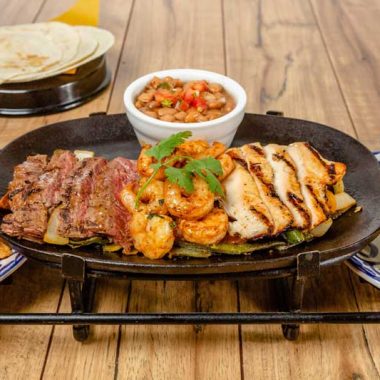 IGNITED FAJITAS SUPREMAS
Our premium fajitas with ancho-chile marinated sirloin steak, chicken breast and sautéed shrimp, sizzling together and flamed right at your table with 1800 Silver tequila.