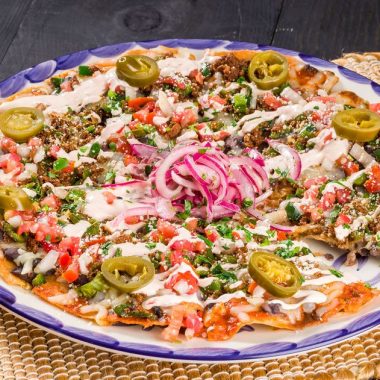 Mexican Pizza
Chorizo, black beans & jack cheese on a crispy tortilla, topped with pico de gallo, cilantro, red onion, cotija cheese & jalapeños. Drizzled in crema fresca.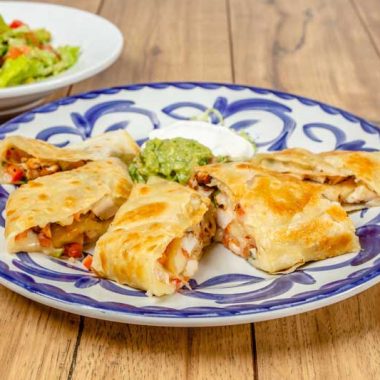 MEXICAN CAESAR SALAD & QUESADILLA
These combos feature our signature Mexican Caesar Salad with your choice of quesadilla: Cheese, Grilled Chicken or Sirloin Steak.
10.50
Chicken + 2.00
Steak + 3.00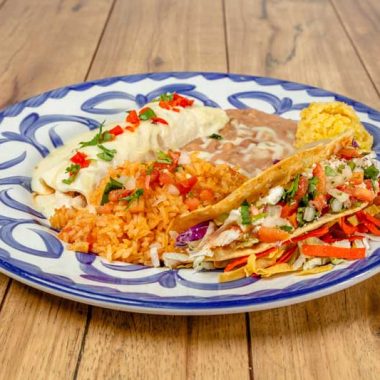 CHICKEN & SOUR CREAM ENCHILADA AND BEEF CRISPY TACO COMBO
Two of our guests' favorites with frijoles de la olla, rice and salsa picante.
CREATE YOUR OWN COMBO
Choose one from the following: Cheese Enchilada, Chicken Machaca or Beef Barbacoa Crispy Taco, Chicken Tamale. With refried beans, rice and our signature sweet corn cake. Add one, two or three items for an additional cost per item.
9.75
Add 1, 2, or 3 items for only 1.50 per item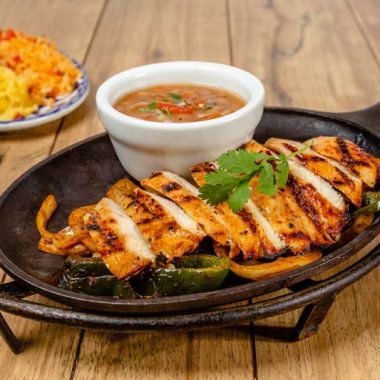 FAJITAS CHIQUITAS
Fresh grilled chicken or roasted carnitas over sautéed vegetables on a sizzling skillet. Served with frijoles de la olla, rice, fresh guacamole and warm tortillas. Add Sirloin Steak or Chicken & Sirloin Steak Combo for an additional cost.
11.00
Steak + 2.00
Chicken & Steak Combo + 2.00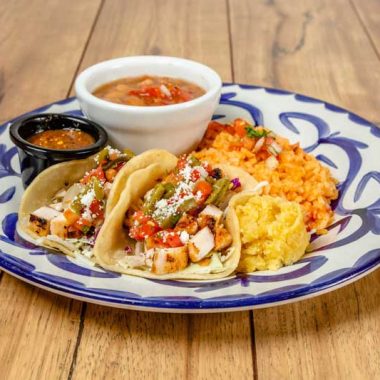 DOS TACOS
Made with soft corn tortillas – choose grilled chicken breast or roasted carnitas. Served with frijoles de la olla, rice and salsa picante.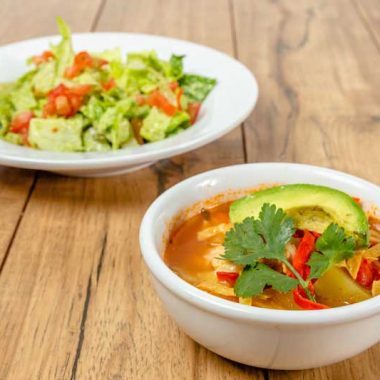 ALL-YOU-CAN-EAT TORTILLA SOUP & MEXICAN CAESAR SALAD
Our signature Mexican Caesar Salad served with our House-Made Tortilla Soup.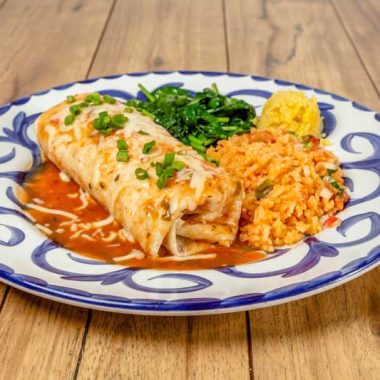 BURRITO ESPECIAL
Chicken machaca or beef barbacoa, jack cheese and ranchera sauce. Served with refried beans and rice. Make any burritio a chimichanga for an additional cost.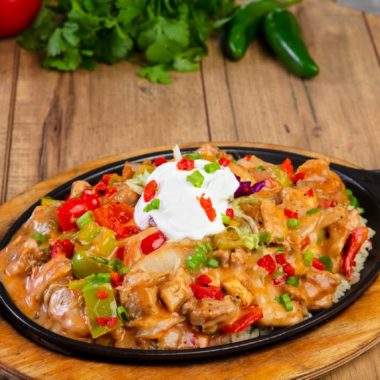 ARROZ CON POLLO
This traditional dish mixes chicken, cheese, red and green bell peppers, onions and tomato jalapeño sauce on a bed of rice. Topped with sour cream and served with choice of tortillas.