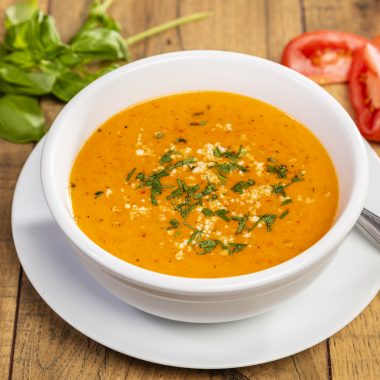 ROASTED TOMATO SOUP
A delicious blend of roasted tomatoes, cream, onions, basil, garlic and roasted corn. Topped with cotija cheese and cilantro.
GRILLED CHICKEN TACO SALAD
Homemade tostada taco shell filled with romaine lettuce, refried beans, pico de gallo, cotija and jack cheese. Topped with grilled chicken, roasted pepitas, sour cream, guacamole and your choice of dressing.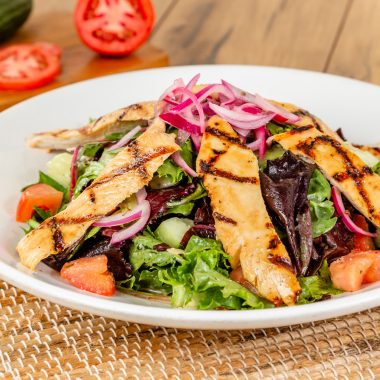 FIESTA MARKET SALAD
Spring mix, cucumbers, tomatoes, roasted almonds and raisins tossed in serrano-grape vinaigrette. Topped with grilled chicken. Add shrimp for an additional cost.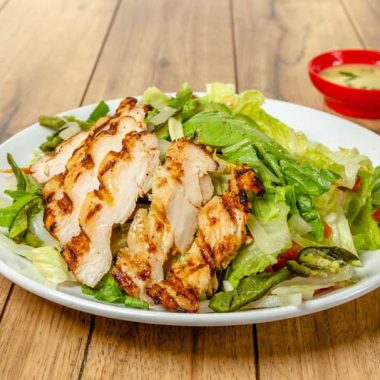 TABLESIDE FAJITAS SALAD
Grilled chicken breast, romaine lettuce, cotija cheese, fresh avocado, roasted pepitas, fresh pico de gallo, crisp tortilla strips tossed tableside with serrano-grape vinaigrette. Add grilled steak or Shrimp for an additional cost.
15.50
Steak + 2.00
Shrimp + 3.00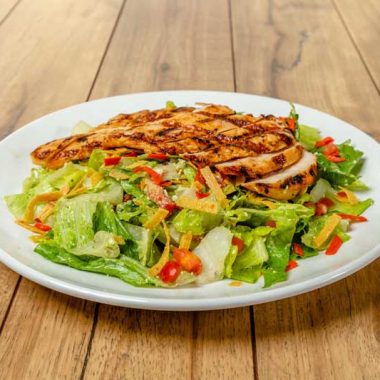 GRILLED CHICKEN MEXICAN CAESAR
Romaine lettuce, cotija cheese, tomatoes, roasted pepitas and crisp tortilla strips tossed in our Cilantro-Pepita Dressing™.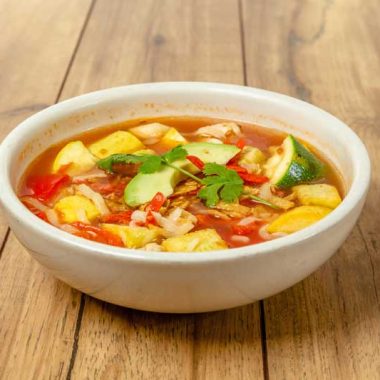 HOUSE-MADE TORTILLA SOUP
Our original recipe made fresh throughout the day! Chicken broth, tender chicken, garden-fresh vegetables, jack cheese and fresh avocado.
SOUP & SALADS
Add Soup or Mexican Caesar Salad to Any Entrée for an additional cost.